How Martin Works
The whole process takes Martin from initial sketches and ideas to a beautiful finished unique and individual wedding dress explicitly tailored for you.
Martin's service is a collaborative one whereby Martin is always listening and working with you to create your perfect wedding dress that reflects your unique style and tastes.
 
1. Initial meeting & consultation
Meet Martin for an informal, but in-depth consultation and a glass of something bubbly. Martin will sit down with you either at his studio or a location of your choosing and have an informal chat about your ideas, preferences and tastes so that he can begin to form a design direction for your custom wedding dress.
2. Production of Mood Boards
Following on from the initial meeting Martin begins the process of creating Mood Boards.
Mood boards are an important stage in the process of creating your wedding dress as it helps both you and Martin to get a clear visual understanding of your unique tastes and vision along with the design direction the wedding dress will take.
3. Fabric Selection
Fabric selection is where the fun begins.
Martin will show you an array of fabrics and trims, from which you can make a choice, or you can select a plain fabric upon which Martin can create embroidery and beading designs as an enhancement, all of which contributes to the uniqueness of your wedding gown.
4. Designs
With your fabric selected and chosen, Martin will begin the process of designing your dress and submitting a selection of designs for your feedback and approval.
Martin creates digital mockups of your dress so you can see every detail rendered as realistically as possible. These mockups are very precise and will help you to visualise how the finished dress will look.
Working in this way allows Martins to quickly make design tweaks and adjustments and react promptly to your feedback.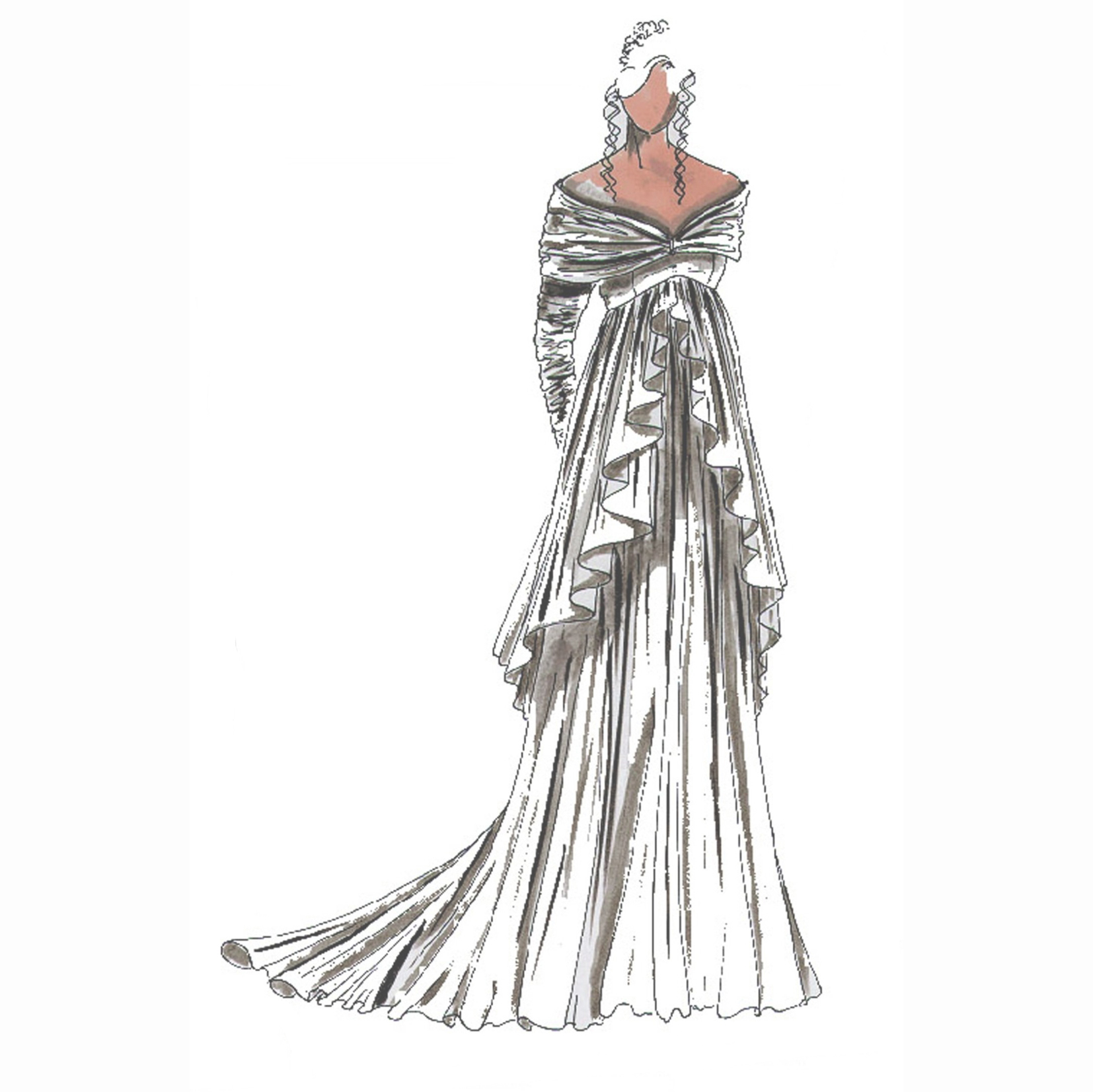 5. Fitting
When the design process is complete and final designs have been approved, fitting of the toile will begin.
Martin will never rush this process, and he will arrange as many fittings as needed to achieve the perfect dress for you.
6. Construction of the Dress
Construction of the dress will proceed including any embroidery and beading.
7. Booklet
A booklet recording the process of the dress design will be supplied to you as a very special keepsake.
Get in touch...
Contact Martin today to find out how you could have the wedding dress of your dreams.